Judge Harper will review all Motions, Memoranda of Law and legal authority prior to all Motion Calendar and Special Set Hearings. Accordingly, please email courtesy copies of all materials for Motion Calendar and Special Set Hearings to the Court for review in advance of all hearings.
Recent Updates:
Judge Harper and other community leaders welcomed Northboro Elementary students back to school after a long summer!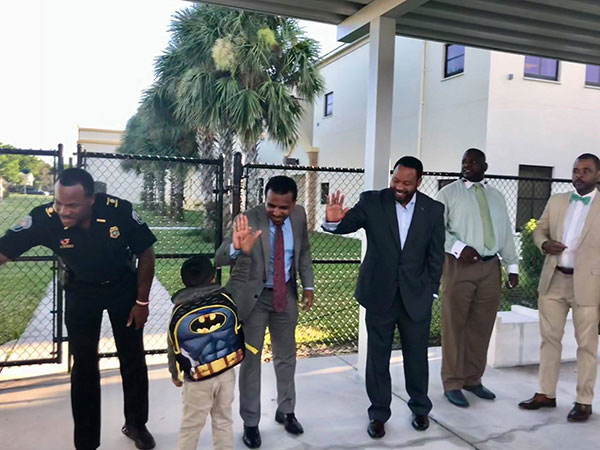 ​
Judge Harper speaking to Clerk's Office interns regarding the United States Constitution and Separation of Powers.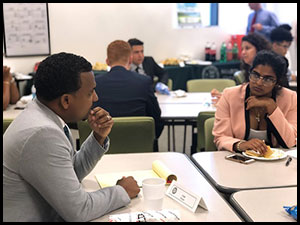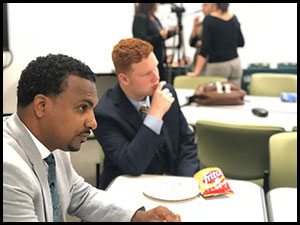 The Court Issues Standing Order on Conditional Waiver of Vehicle Immobilization
The Court Issues Standing Order on Work Release and Arrest
The Court Issues Standing Order on Community Service Hours in Lieu of Court Costs

Induction of high achieving students into
the Palm Beach Lakes High Law Honor Society.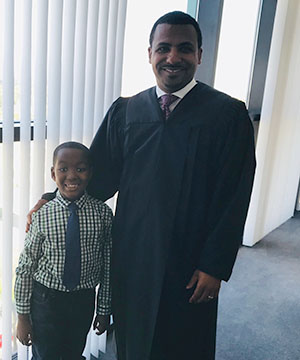 Student Tour in my office and courtroom.
One of the best parts of my job is being able to
introduce young people to the Judicial Branch.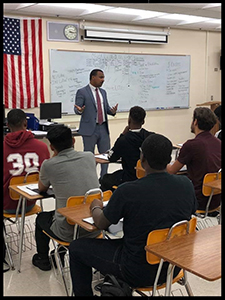 ​
Guest Speaker at Palm Beach Lakes High School
County Court Judge Bradley Harper. Topic: "The Criminal Justice System"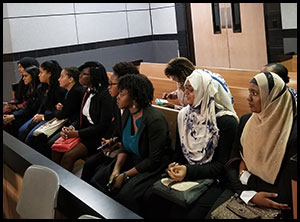 The Path to College School Tour
On November 17, 2017 Judge Harper hosted honors Lake Worth High School students enrolled in the Path to College Program and spoke to them on the topic of "Overcoming Adversity." Judge Harper is a graduate of Lake Worth High School and a Lake Worth High Alumni Association Board Member.
News Archive: