FC/ IC Divisional News
Judge Harper is available to provide the public with continuous access to the Family Court. The Court is able to assist the parties by hearing any issue that may be helpful in resolving your case. Since most matters are considered to be non-essential, all hearings will be heard by video conference. Video hearings can be difficult unless the parties are prepared and flexible. If the lawyers and parties are willing to stipulate to some matters, it will be easier for the Court to keep your cases moving.
Judge Harper is hearing all UMC matters and special set hearings by Video and/or Telephone Conference using Zoom (https://zoom.us/). Parties may obtain the Court's Meeting ID from the JA for use in any notice of hearing. In addition, you may continue to appear by telephone using CourtCall or any other service of your choosing. If you are using a mobile device, you may download the Zoom app to your device.
Zoom meeting ID: 418-614-9843
Password: Not Required
Until further Order, you may schedule Uncontested Dissolution of Marriage final hearings, adoption, or any other special set hearings. If an evidentiary hearing is required, you and opposing counsel must contact the judicial assistant at the following email address CAD-DivisionFC@pbcgov.org prior to setting the hearing. You should email the judicial assistant a copy of the motion you would like the court to specially set along with the number of witnesses, if any, you plan to call, the number of exhibits, if any you plan to introduce, and the amount of time you are requesting. Once your complete request is received and reviewed, Judge Harper's JA will provide you an open slot on the Court's special set calendar. Your email should be sent to CAD-DivisionFC@pbcgov.org (Family) or CAD-DivisionIC@pbcgov.org. (Guardianship or Probate). Please do not call Judge Harper's JA for special set dates. Your request must be submitted by email. If you are not sure whether your matter should be set on UMC or special set, please review the Court's divisional instructions.
If all parties agree, Judge Harper will rule on any motions based on the written pleadings and responses without the necessity of a hearing.
---
Judge Harper will review all Motions, Memoranda of Law and legal authority prior to all Motion Calendar and Special Set Hearings. Accordingly, please email courtesy copies of all materials for Motion Calendar and Special Set Hearings to the Court for review in advance of all hearings.
Recent Updates: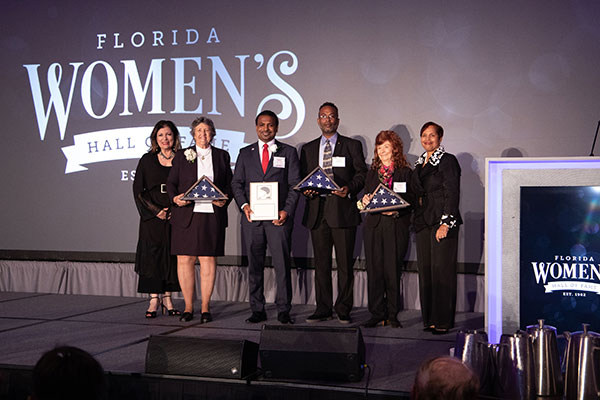 ---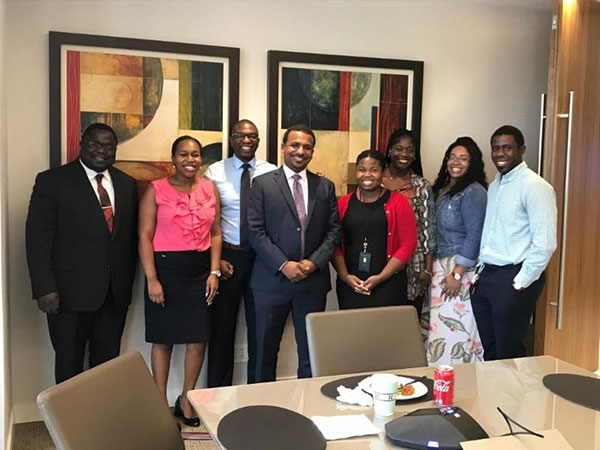 ---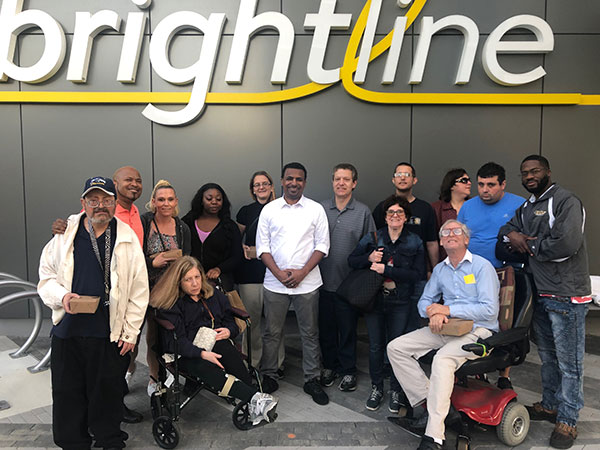 ---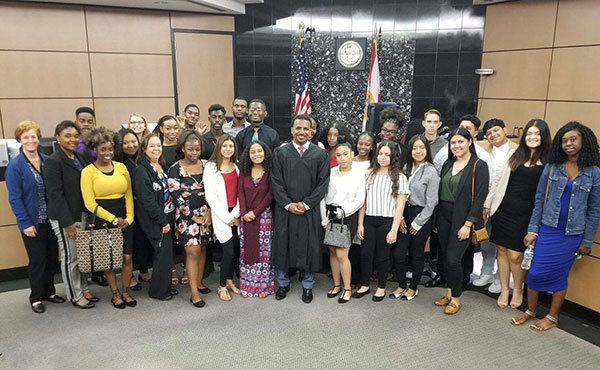 ---
Ethics and Professionalism Seminar and Reception
The PBCBA, the YLS of the PBCBA and the Fourth DCA Historical Society held an open forum on ethics and professionalism to a sold-out crowd. The program included an interactive forum with open and frank discussions based on memorable movie clips from America's motion picture industry. Following the seminar, a judicial reception was held to honor Florida's 64 members of the District Court of Appeal and the Florida Supreme Court.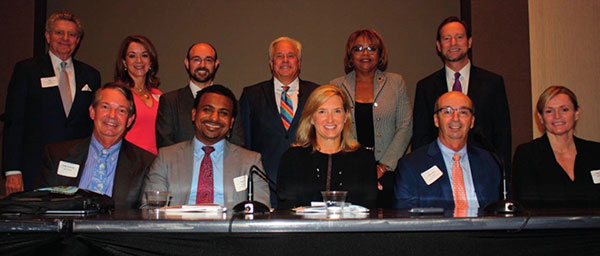 ---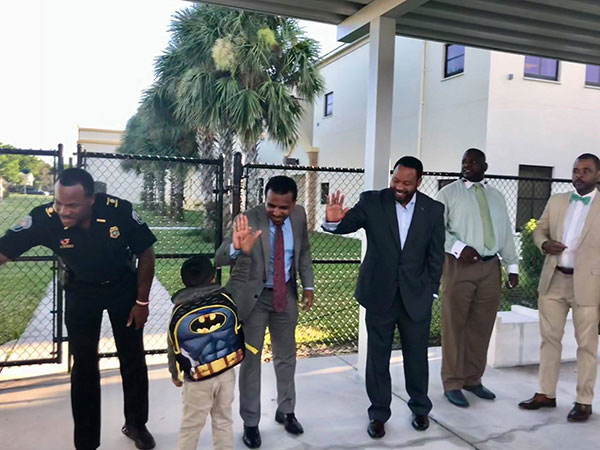 ---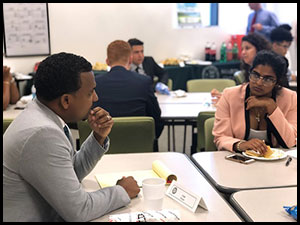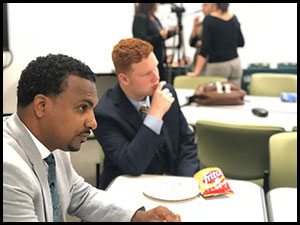 Judge Harper speaking to Clerk's Office interns regarding the United States Constitution
and Separation of Powers.
---
The Court Issues Standing Order on Conditional Waiver of Vehicle Immobilization
The Court Issues Standing Order on Work Release and Arrest
The Court Issues Standing Order on Community Service Hours in Lieu of Court Costs
---

---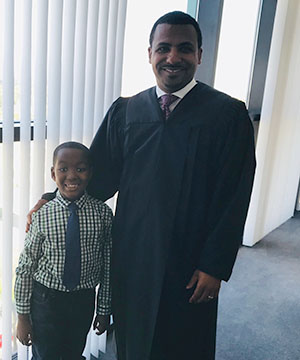 ---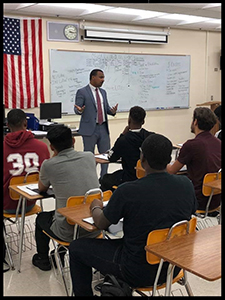 ---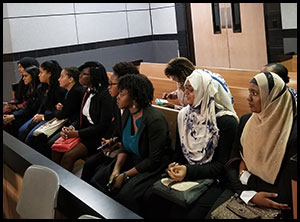 ---
On November 17, 2017 Judge Harper hosted honors Lake Worth High School students enrolled in the Path to College Program and spoke to them on the topic of "Overcoming Adversity." Judge Harper is a graduate of Lake Worth High School and a Lake Worth High Alumni Association Board Member.
News Archive: